Direitos Autorais/Copyright.
Todo conteúdo aqui postado será escrito os créditos para seus respectivos criadores!!!
All content posted here will be written credits to their respective creators !!!
Observação/Note
Os chars aqui do site MUGEN FIGHTERS INFINITE foram editados todos os portraits no padrão do nosso screenpack, se por acaso você quiser colocar em outro screenpack pode ser que fique desproporcional! CUIDADO! Por isso escolha baixar nosso screenpack.
The chars here from the site MUGEN FIGHTERS INFINITE have been edited all the portraits in the standard of our screenpack, if by chance you want to put in another screenpack might be disproportionate! WATCH OUT! So choose to download our screenpack.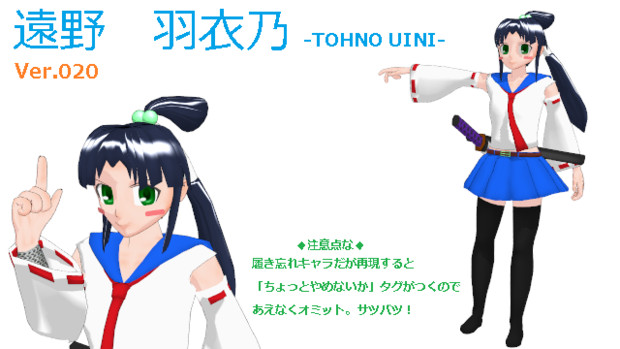 [Info]
name ="originals-uino"
displayname =""
versiondate =09,24,2007
mugenversion =04,14,2001
author ="Drowin arcana"
pal.defaults =1
Uma menina que vive em um santuário ao lado do personagem principal.
Além de todos os tipos de magia e feitiços,
Cortar o mal com duas espadas equipadas na cintura.
# # # # # # # # # #
A girl who lives in a shrine alongside the main character.
In addition to all kinds of magic and spells,
Slash evil with two swords equipped at the waist.